ChapterBuzz Publishing Rewards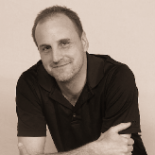 You can redeem your ChapterBucks for any of these publishing services. Need more ChapterBucks?
Here's how to get more
All of our in-house work is either carried out or overseen by me personally, and your satisfaction is 100% guaranteed. Please
get in touch with me
when you're ready to get started!
Sincerely,
Timothy Pike
|
About me
Rewards available
(Amounts & offers subject to change)
---
Book cover design



Your book cover will be designed by a professional graphic designer, who will present you with several different, original concepts (never from a template).

Choose the one you like best, then work with our designer to hone it until it's perfect.



You'll receive a PDF file that complies with all CreateSpace (Amazon) specs, which will make publishing on the Amazon platform a snap.

You'll get:

Design for the front, back, & spine of your paperback book
Your choice of 3 original (non-template) concepts
Kindle cover (slightly different dimensions)
A 3-D version

Your book will be every bit as beautiful as these:


(Go ahead, click on a book, then click "Look Inside!" on the Amazon page)



Professional copy editing



When readers open your book, you want them to be impressed from the very first sentence. That way, they're hooked, and they'll keep turning pages all the way to the end.

And that means they'll be that much more likely to buy your next book!



I'll be blunt: it would be a big mistake to publish your book on Amazon without having an editor look it over first. When you're so intimately familiar with a manuscript, you simply can't see your own mistakes anymore. A second, trained pair of eyes is an absolute must.

With this service, a professional copy editor will read your manuscript, then make suggestions about possible changes. These changes include word choice, flow, clarity, sentence order, and grammar. You are then free to accept or reject any of the suggestions.

Then, once it's all done, our editor will go over it again to scrub away any lingering typos.

Fine print: This service provides copy editing for up to 80,000 words. More words may require a small upcharge. Price is dependent on condition of manuscript, which will be assessed by our editor before work begins.

Think of this as a car wash for your novel: when it's finished, your writing will sparkle!


Our signature publishing package



Publishing doesn't get any easier—because I do it all for you! Whether you don't know much about publishing, or simply don't have the time, I'll take your Microsoft Word file and turn it into a beautiful book, on sale at Amazon and in the Kindle store.

Leave the details to me, and use the extra time to do what you love. Maybe that's writing your next book?



Our Deluxe package includes everything from professional editing to a gorgeous book cover to a press kit for extra publicity.

Meanwhile, your book will be selling on Amazon in paperback, and in the Kindle store as an e-book. Amazon handles all printing and shipping for you—all you do is collect royalties.

Best of all, I handle all the technical stuff and tedious details, leaving the fun part to you: giving your creative input wherever needed!