Help us discover great self-published books!
---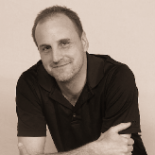 Every day I'm discovering novels that are truly great.
But these aren't mainstream hits, these are self-published books that ...
... to the world's detriment ...
... ended up buried under millions of other books in the huge "Amazon book pile."
These are thrilling, engaging, or just plain delightful stories that aren't getting the visibility they deserve.
This is because it can be
very hard to stand out
, especially for indie authors who may not have the budget, the know-how, or the platform to promote their books.
So to help these books stand out, I created the
Discovery List
—it's "every self-published book worth reading" in one big spreadsheet.
And because it's a spreadsheet, you can sort it any way you like—top to bottom, underdogs first, best reviews, favorite genre—to easily find books you're sure to love.
I invite you to contribute to our list, using the links on the right-side panel over there →
These can be books you wrote, books you've reviewed, or books you've discovered. As long as they're self-published—and of course, worth reading!
Happy discovering,
Timothy Pike
|
About me