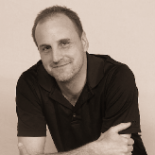 Set goals and write an outstanding novel.



Ready to finish a novel? The 3-Month Novel Writer Boot Camp can help you do it—and could be the most exciting time of your life.

Get feedback on your writing from a pro! You'll work one-on-one with an experienced editor and writing coach who will:
Help you set writing deadlines
Motivate you and inspire you to action
Let you know what's working in your story—and how to improve it
Space is limited in the Boot Camp, so reserve your spot now.






Go from "I want to write a novel" to "Woo-hoo! I just finished writing a novel!"



It's your dream to write a novel.

You love to write, you've got some good ideas, and you're pretty sure you can do it.

This is your chance to prove it!

In the 3-Month Novel Writer Boot Camp, you'll work one-on-one with an experienced author, editor, and writing coach who will help you set up deadlines, motivate you to meet them, and give you expert feedback on your writing.

The Boot Camp is a jump start and huge boost for your most ambitious writing goal: finishing your novel.

Just think...

It won't be long before you'll be putting the finishing touches on your very first novel, getting ready to show it off to family and friends.

You can sign up for 3 months or just go month-to-month...the choice is yours!



Show the world your true colors



Even though you know you can write a novel, something might be holding you back.

You may have tried before, only to see your efforts fall flat.

Guess what? This happens to the best of us.

Maybe you tried buckling down but you had trouble focusing...

...or you're not sure how to fit your ideas together and organize them into a story...

...or you don't feel confident enough in your writing skills.

Having doubts is perfectly normal, but they don't have to prevent you from starting (or finishing!) that novel.

The 3-Month Novel Writer Boot Camp helps you to step up, cast aside any doubt or fear, and just get it done.








Work one-on-one with your editor



During the 3-Month Novel Writer Boot Camp, you'll work one-on-one with a professional editor who knows exactly what makes a good novel.

Your editor is also a writing coach who knows how to inspire you to action, day in and day out.

During this flexible, self-paced writing adventure, you'll get expert guidance—and motivation—from a literary pro who will help you create and fine tune the incredible novel you've always wanted to write.

The Boot Camp challenges you to break out of your comfort zone, pushes you to achieve your goals, and rewards you for your efforts.

Best of all, you can work from home—or wherever you happen to be.



Alicia gets results, which means you get results.

During the 3-Month Novel Writer Boot Camp, you'll get to work with Alicia Dean, an accomplished author and experienced editor.

Alicia is a professional editor who works with novelists on a freelance basis, and who's also been editing for the Wild Rose Press since 2006.

In other words, the perfect person to guide you through the journey of writing a novel.

Here's what her clients have to say:



"
I owe much of my recent success to [Alicia Dean] and highly recommend her as an editor."

—Kim Hornsby, bestselling author





"
She immediately honed in on the problems I was having and helped me get to the heart of the issues ... that I couldn't put my finger on. My book is not only clearer and more concise but it is better all around. Also, Alicia had helped me [query an agent] and I know it was because of her edits I got the request for [the full manuscript]."

—Lynn Crain, award-winning author





"
Alicia Dean has a unique ability to 'see' things in my manuscripts others don't."

—R.T. Wolfe, multi-published author



Here's your chance to get regular feedback as you write—from a well-liked expert—making it much easier to write a story that presses all the right buttons with your readers and keeps them turning pages.
Spend time with the people who are cheering you on



The Boot Camp takes place wherever you are, whether that's in your home, at your neighborhood coffee shop, or in front of the fireplace at a ski lodge.

It's designed to hold you accountable for the goals you set, yet it's flexible and self-paced.

Which means you'll still have plenty of time to spend with loved ones as you write.

Just like a real boot camp, this program keeps you focused and disciplined...

...except there's no drill sergeant barking orders and calling you names!

Instead, your friendly editor and writing coach will motivate you and inspire you to action via regular written feedback and reminder e-mails—with a healthy dose of cheerleading along the way.








Keep your readers turning pages!



Writing a winning novel that keeps readers spellbound is much easier when you have one-on-one help.

Through regular written feedback, Alicia will guide you through all the tricky—but crucial—areas of writing a novel, such as:

Character development
Dialogue
Plot pacing
Story arc & structure
Grammar

...and any other aspects of your story you'd like to focus on.

From the very start of the 3-Month Novel Writer Boot Camp, you'll be crafting a novel that readers can really enjoy.

With Alicia, you're in good hands.



The magic of making writing your #1 priority



Once you make writing your #1 priority and set your goals for the next several months, something amazing happens...

You find out that you do have time to write.

Usually, all it takes is moving a few things around in your daily routine, and time just...magically appears!

As an author, you may have found that you're more productive when you have deadlines to meet—even if they're deadlines you've set for yourself.

I've noticed that, too.

Maybe you've already tried creating deadlines for yourself—only to miss the deadlines, give up, and then keep putting it off.

We've all done this.

But when there's someone else holding you to account, you're much more likely to follow through.

You're also much more likely to build writing into your daily routine, until it's so natural you don't even think about it anymore. That's what the 3-Month Novel Writer Boot Camp is for!








Your loftiest goals are within reach



At first it might feel like you're waging war against the forces that are trying to hold you back.

Against the forces that are trying to keep you from achieving what you know you're capable of.

But once you settle into your routine and start working with Alicia on a regular basis, you'll quickly get into the habit of writing every day.

And good habits are just the beginning, because your writing will benefit greatly, too.

Alicia will let you know what's working in your story and what could use improvement.

Through expert guidance on your plot pacing, character development, dialogue, story structure, grammar, and more, you'll discover how to make your novel even better.

Along the way, you'll build confidence in your skills, crush those writing deadlines, and slay any fears that dare to linger.



Write with the full power of ChapterBuzz behind you



ChapterBuzz is a community of readers and writers who love helping each other out by giving feedback.

Between Alicia's coaching and all the feedback you get from your fellow writers on ChapterBuzz this coming year, your novel will improve in leaps and bounds as you continue to add chapters and flesh out scenes.

Included in the Boot Camp is a huge bonus for you: a Pro Publish Plus membership to ChapterBuzz.

It's our highest-level premium membership that entitles you to all the perks our Pro writers get for as long as you're in Boot Camp.

You're also invited to compete in our 10K Novel-Writing Challenge, which takes place every March and October.

The Challenge is the perfect opportunity to add 10,000 words to your novel and get even more feedback from your fellow writers!





You'll be amazed at the value



Let's face the facts...

You could spend hundreds of dollars every month to work one-on-one with a writing coach.

Or even thousands of dollars to hire a developmental editor to help you put your novel together.

...seriously!

This kind of expert guidance was a luxury few could afford for their novels.

Until now.

You see, we wanted to make sure anyone could do this.

At first, Alicia and I were thinking about offering the Boot Camp for $149/month—which would be an incredible deal in itself—but we wanted to be able to offer it to you for even less.

So we put our heads together to streamline it, and what we came up with is a program that gives you everything you need to write a terrific novel—but that also makes a perfect all-in-one option for even the most budget-conscious writer.

Your friendly writing coach, Alicia, will:
Help you set your writing goals and deadlines
Provide written feedback on your novel, twice a month
Send you e-mail reminders throughout the month to motivate you and inspire you to action
Sounds great, right?

We're thrilled to be able to offer the 3-Month Novel Writer Boot Camp for as low as $83/month.

I gotta put that in bold, because quite frankly, I'm proud that we were able to make it so affordable:

As low as $83/month!

You read that right! It's a screamin' good deal, and a solid investment in a long and fruitful career as an author.


Plenty of "extras" to help you succeed



Sign up for Boot Camp now and I'll include a ton of extras to help you succeed in your writing journey.

For example...

After you write your novel, you'll want to publish it, of course.

That's why Boot Camp comes with these exclusive perks:




Here's what the Boot Camp comes with



Starting today, you'll get a Pro Publish Plus membership to ChapterBuzz, which includes all of the following benefits:
Access to the Feedback Workshop (so you can receive feedback and discuss your work with readers & fellow writers)
5x Fame Points, which help you rise to the top of our author community
450 ChapterBucks (150 each month), which you can use to publish & promote your book
Grab the spotlight with 5 hours early priority signup for Author of the Week. Reserve that #1 spot before anyone else can!
Showcase & promote up to 25 books (instead of just 1)
(This is a $29.95 per month value—our highest-level premium membership—and entitles you to all the perks our Pro writers get.)

But wait, there's more...

I'll also give you 300 Bonus ChapterBucks when you sign up for Boot Camp. Remember, when your balance reaches 6,250 ChapterBucks, we'll publish your book!

So let's review...

You'll get:
The 3-Month Novel Writer Boot Camp
Pro Publish Plus membership
300 Bonus ChapterBucks
All of this for as low as $83/month.

That's right! It's an incredible value, and a terrific way to jump start your writing career.

Of course, you'll enjoy the biggest benefit of all: a complete, ready-to-publish novel you can be proud of for life.

Now you can achieve one of your biggest dreams—writing an outstanding novel—for what you might spend on coffee each day.

Your satisfaction is 100% guaranteed, and your transaction is securely handled by PayPal.

Space is limited, so reserve your spot today.



It all starts happening right away



As soon as you reserve your spot...

I'll put you in touch immediately with your friendly writing coach, Alicia Dean, and together you'll set up your writing deadlines for each month.

Your Pro Publish Plus membership will kick in instantly, so you can start enjoying all your new benefits on ChapterBuzz.

I'll deposit your 300 Bonus ChapterBucks into your account ASAP.

Before you know it, you'll be working hard, learning a lot, and getting closer every single day to finishing your novel.

Just think: not too long from now, your family and friends could be gathered for the launch party of your very first published book. Every book deserves a party!

Hurry, space is limited!